Our contribution
We offer added value twofold
For the company: as a competence center, we support the HR (People Partner) and other departments in insurance matters and manage most of the contracts.
For the employees: especially the newcomers in the advice and support of their private insurance matters and organize tenders to offer the best possible solutions.
---
The work of Insurance Services Novartis consists, on the one hand, in advising Novartis employees on insurance matters and, on the other hand, in searching for insurance solutions on the insurance market that are most beneficial and meet the needs of the employees.
Comparis Request For Proposal (CRFP)
In an invitation process, certain minimum criteria are defined and, together with an independent online comparison service (Comparis), we select the 10 largest insurance providers, which we invite to submit offers. If possible, we obtain at least five offers. The insurance consultancy evaluates the offers together with Comparis and awards the contract as "preferred provider" to the most advantageous offer. For employees and family members living in the same household, the offer to join is voluntary.
If our selected insurance partners do not suit you, it is best to use the self-service on Comparis or Priminfo. If desired, we will support you together via MS Teams.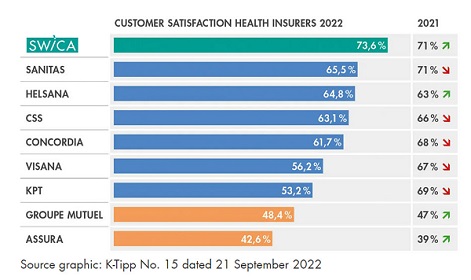 ---